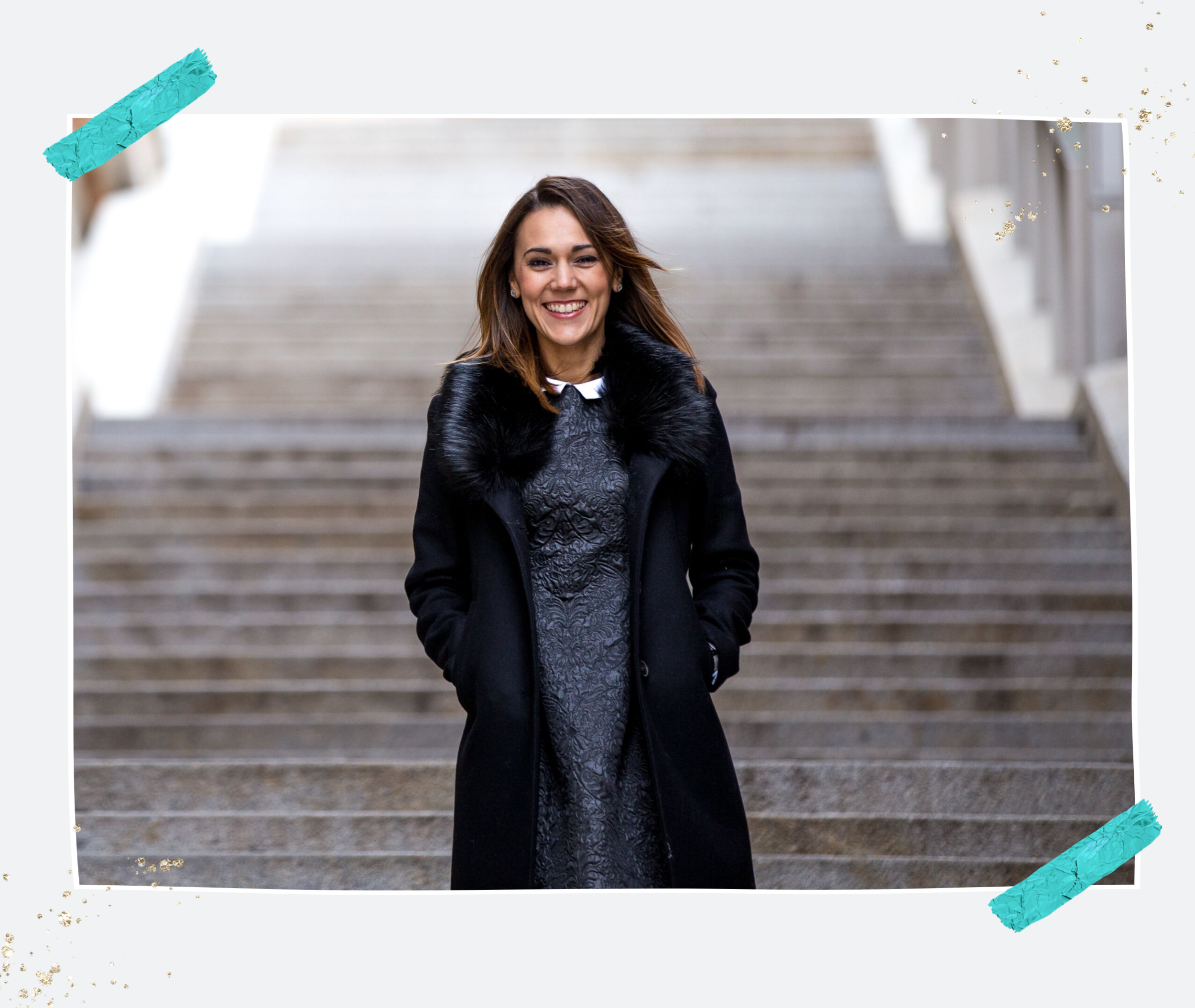 Intuitive (Life)Style Coach..
Creative Empath. Soul-Aligned Personal Brand Expert.
Veronika Nemeth is a seasoned Image Consultant & Transformational (Life)Style Coach who specializes in teaching heart-centered women to tap into their feminine essence and create a stylish, authentic and conscious life through soulful style & lifestyle changes. Her mission is to empower women to shine their own light and be confident in looking and feeling their best. She believes that style goes way beyond fashion and it cannot be limited to only clothes. Her motto is "Your style is the mirror of your soul". She is committed to help women cultivate a positive self-image before creating a soul-aligned capsule wardrobe, so that their inner beauty can shine through their style. She understands the importance of mindset and considers it the secret ingredient of any lifestyle change. Her personal healing journey accelerated when she made herself a non-negotiable priority and started to go with the flow of her intuition. She created The Stylish Female Society with the hope to inspire women to be feminine, chic and confident, without feeling guilty to wanting to be the best version of themselves. Her Soul-Aligned Style™ method is a holistic approach to style that includes wardrobe, beauty, mindset and healthy lifestyle advice.
WHAT DO YOUR SEE WHEN YOU LOOK IN THE MIRROR, GORGEOUS?
Is the woman looking back at you the reflection of who you really are? Or is she rather the representation of your insecurities and fears?
I will never forget the day when the eye-opening realization hit me: I completely lost myself. I was in the middle of my one year image consulting program, when during a personal styling class the teacher called me out. Since we were learning about how to identify the various styles, the easiest way to practice was to analyze each other. I was the first to stand in front of the class, still & quiet, so that the class could thoroughly observe and take notes. One of the most vulnerable moments of my life!
As my classmates were examining every little detail of my appearance, I started feeling very uncomfortable. "Am I stylish enough?" "Am I conveying confidence with my presence?" "Am I good enough?" "Am I qualified to teach style at all?"
These and million other questions were running through my mind.
But it wasn't until I heard their feedback that I realized - the image that I'm projecting had nothing to do with who I thought I was. I still remember looking in the mirror later that night, trying to find that confident and enthusiastic side of me that I thought I fully embodied. Instead, all I saw was an insecure and little girl who's screaming to be noticed but deep inside only feels invisible.
That night, I pledged myself to never feel that way again.
I set out to find myself and create a style and image that was truly expressing who I was inside. I knew that the self-confident, bubbly girl who was ready to take on the world was still somewhat part of me, and all I needed was to allow herself to come to surface. So, I started with what I knew best - my wardrobe.
Style has always been my ultimate tool to express myself and throughout the years it helped me stay connected with my true essence.
So, that night I had a good look at my wardrobe. And, what I saw was pretty eye-opening! I found more chunky beige jumpers and black skinny pants that I could even count, and realized that the colors and patterns were gone from my closet. All I had was comfy basics, and warm layering pieces - everything neutral, comforting and cozy. And then it just hit me, I was actually hiding myself behind my clothes!
The realization was pretty overwhelming and I needed time to process it. That's not how I saw myself inside!
Growing up I always loved bright and happy colors. I enjoyed experimenting with my style and I was confident enough to wear eye-catching outfits. I was never extreme, though and almost never went out of line. I had a fun and funky style with a touch of class and grace in it. I used to love the low-cut jeans trend of the 2000s (I was in my my twenties!) and I had fun with showing a little skin here and there. I took the trends of the moment, made them my own, and created my unique signature look. I felt nothing but confident in my skin.
When I got my first "serious job", I had fun with with creating my new new style. But after 7 years working in a corporate environment I got pretty bored of the formal, business-like clothes. So, when I finally left the 9-5, I was super excited to wear my casual clothes again. But nothing confused me more than having the freedom to actually wear whatever I want!
So, here I was, pursuing my long-time dream training as an image consultant in one of the fanciest fashion capitals of the world and I had no idea what my own style was anymore!
It's important to mention that at the time I just moved to Italy. I barley spoke the language and I was only trying to find my ways. I was excited to start a new career and determined to make a good impression everywhere. I really wanted to be loved and accepted and I was keen to prove that I worth the while. Little did I see, how I was sabotaging myself with my style!
Between the formal corporate clothes and the funky, fun pieces I found myself with a collection of lifeless, soulless bunch of basics and neutrals. A style that was always far from my personal taste. A style without personality and spark.
That evening, as I was listening to the feedback of my classmates, I finally realized that the picture I have in my mind about who I am is by no means aligned with my actual style. This broke me into pieces for a second. I thought I was was visible. I thought I stood out. I thought I was creating myself. But deep inside I felt inadequate, insecure and invisible. And it affected both my appearance and my vibe.
People perceive you just the way you feel about yourself.
It doesn't matter who you are aspiring to be, until you feel inadequate inside, you will always end up self-sabotaging yourself.
It took me a long time to pick up all the parts that I lost along the way. I filled more journals and created more vision boards than ever before and stripped away everything that was out of alignment with my true self. I let go of old and outdated beliefs, decluttered my wardrobe multiple times and removed everything from my life that wasn't feeding the best version of me.
And I finally felt liberated.
Today every single part of my personal brand is a genuine reflection of my true essence. I know who I am and feel confident to be myself. I'm committed to my own personal development and I always make sure that I prioritize myself and my soul.
Happiness is not the result of success. It's the embodiment of your true essence.
I hope my story inspires you to take the first step towards a more empowered and more authentic you. Remember that your true essence is already within you and you can unveil it anytime you like.